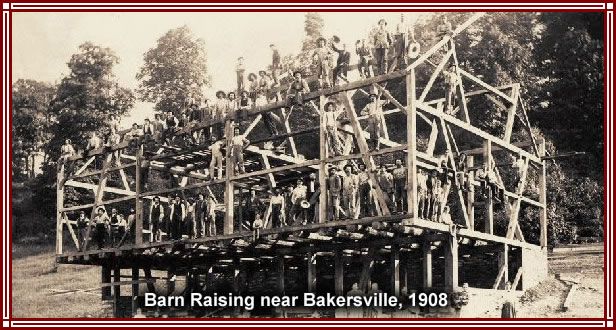 Volunteer Opportunities
You can help preserve the historic heritage of Somerset County and rural western Pennsylvania in many ways.  Volunteer opportunities are plentiful. Just a few of the many possible ways volunteers can assist the Somerset historical Center and the Historical and Genealogical Society of Somerset County...
Docents offer tours of the Somerset Historical Center and its outdoor exhibits to visitors daily and during special events such as Mountain Craft Days.
Educational programs are offered by the Historical Society to many community groups and especially to local schools – school programs are conducted both in the classroom and at the Historical Center.
Volunteers assist the collections management staff at the Historical Center, helping to clean, catalogue, research, and preserve the extensive collection of artifacts held by the Historical Society.
Volunteers staff the Historical Center's Reception Desk and Museum Shop – the reception desk operator is the first Historical Society ambassador visitors to the Historical Center encounter.
Reporters are needed to research, write, and submit articles for the Laurel Messenger.
Library volunteers help researchers in the Society's Genealogical Library uncover their family roots using the Society's extensive document collection.
Volunteers are invited to work with Society staff on many research, restoration, and interpretive projects discovering and documenting the wonderful history of the region.
Volunteers can assist with maintenance and groundskeeping, as well as work in the 1830s historic garden.
For more information on volunteering at the Somerset Historical Center please contact us.
Somerset Historical Center 
10649 Somerset Pike 
Somerset, PA 15501
Telephone (814) 445-6077 
Fax (814) 443-6621
---