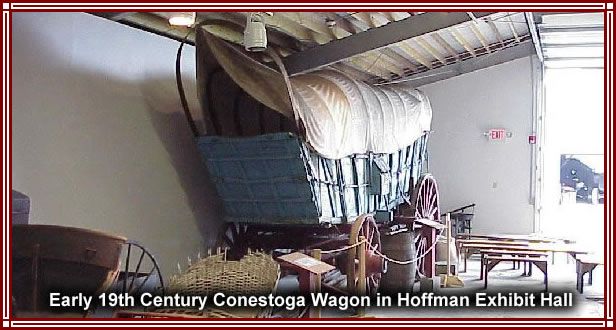 Open by appointment and during the Mountain Craft Days Festival in September
Hoffman Hall, named for former Society president Dr. George Hoffman, is open by request and features a variety of exhibits. Transportation artifacts are also displayed in Hoffman Hall include an eighteenth century Conestoga Wagon, a postman's mail sled, and a rural free delivery postal buggy dating from the 1890s.  
Hoffman Hall also contains the recreated interior of a General Store, circa 1890.  The Country Store's wooden counters, pot belly stove, post office, kegs, bins and barrels, oiled wooden floor and pressed-metal ceiling capture the atmosphere of a rural Pennsylvania store during a time of great change.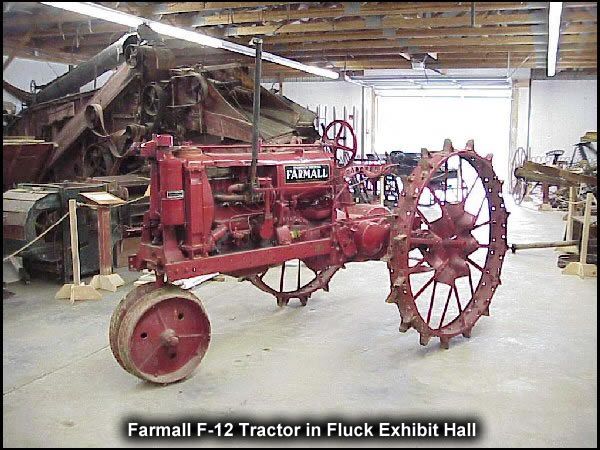 Fluck Hall, open by request, features a large collection of agricultural implements dating from the early 19th century to the present day.  Tractors, plows, reapers, binders, threshers and hand tools illustrate the great changes that have taken place in the agriculture of the area since it was first settled.
Fluck Hall was named for Lt. General Henry K. Fluck (1912-1989), Somerset County's highest ranking and most decorated serviceman.  General Fluck enlisted in the U.S. Army in 1928 and went on to command the famous 28th "Keystone" Division.  During his period of service he was awarded the Combat Infantry Badge, Bronze and Silver Stars, and Army Commendation Medal, among others.   General Fluck retired from the Army in 1972, and was a long-time member and valued supporter of the Somerset Historical Center and the Historical & Genealogical Society of Somerset County.