First Fridays at the Somerset Historical Center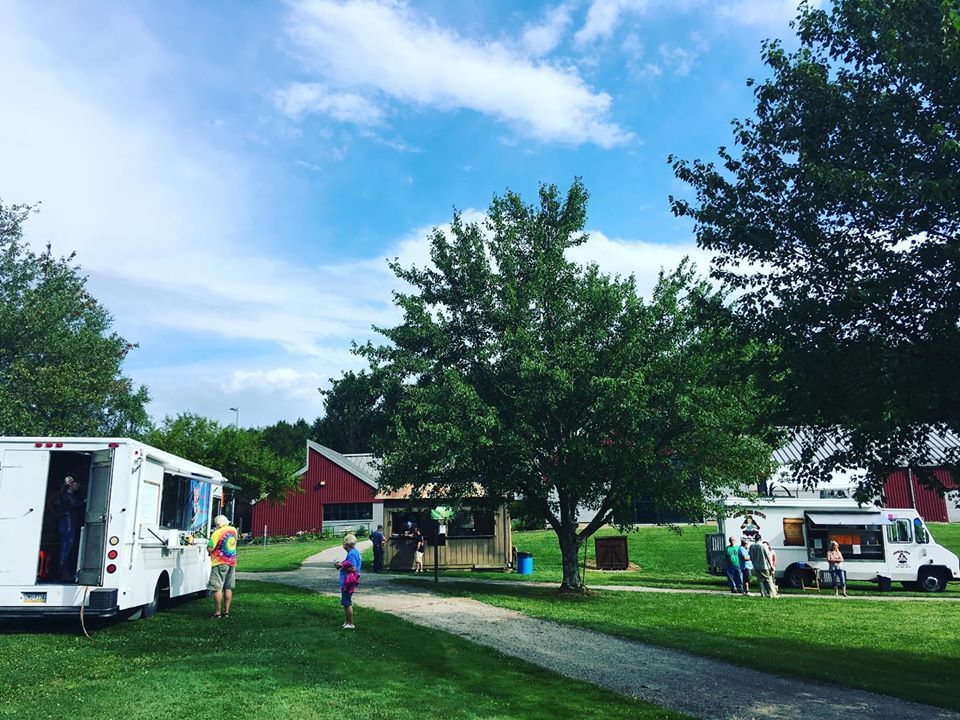 Join us on June 4 from 5:30p-8:30p a relaxing evening on the lawn with good local food and music. Some covered seating will be provided, but feel free to bring your own lawn chairs and picnic blankets. Parking is $5.00, but admission is Free. We will also have some family friendly games and tractor rides.
We are excited to be joined by South Penn Crossing.
Food available for purchase Pappy D's and Skinnys BBQ
Scheduled for the first Friday of the summer months of June, July, and August, First Fridays are a relaxing evening filled with music and food from local vendors. First Fridays are sponsored by the Historical and Genealogical Society of Somerset County. Free admission with a parking fee, proceeds benefit the Historical and Genealogical Society of Somerset County.
About the Music
South Penn Crossing is a Bluegrass band from Somerset County. Comprised of Ken Scheffel, Todd Dively, Tony Arcuri, Bill Shawley, and Loretta Lindstrom. From mandolins to banjos, this group brings their love of Bluegrass and Gospel together for an entertaining good time.
About the Food
Skinny's bbq was established by Chad Dunmeyer in September 2021. While they've only been in business a few short months, his food speaks volumes with his passion for cooking and making your taste buds water for more. While it's always been a passion of his to create mouth watering food and watch people smile, he was not able to follow my passion until 2021. His goal is to create wonderful masterpieces that keep their customers happy, along with experimenting to always supply them with our newest creation.
Skinny's bbq is set up to offer a concession trailer experience, full catering service for any event and a party picnic menu that is specialized for graduation parties, birthdays or a "just because" party.
Two mottos for his business are:
"Never trust a skinny cook" and "I've got nothing to hide, so I put my sauce on the side."