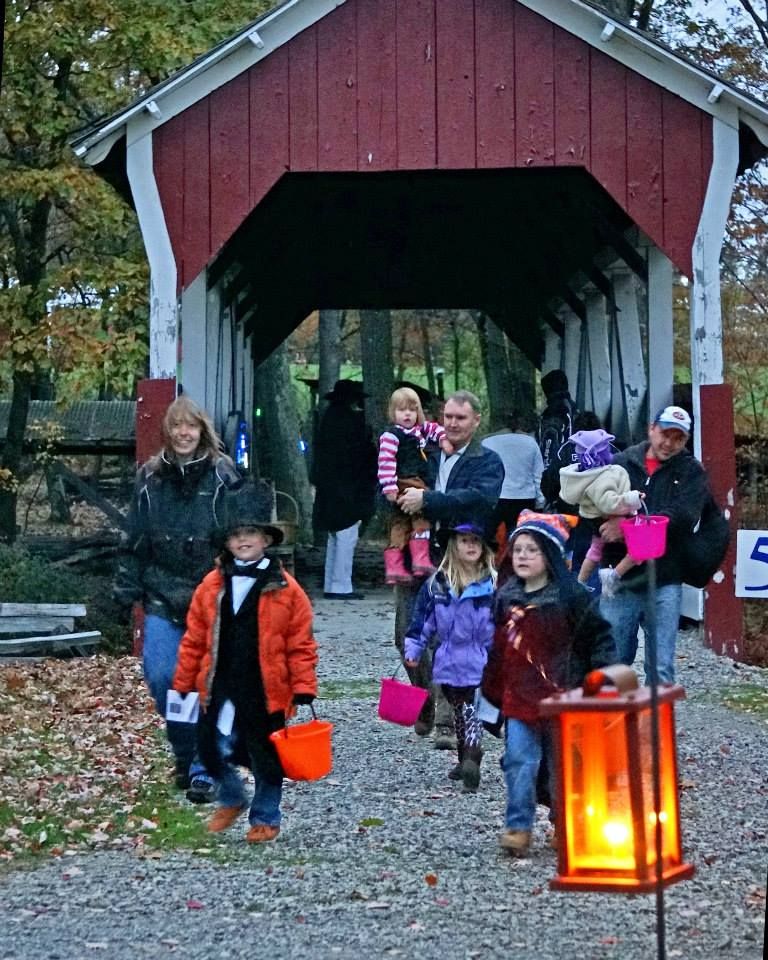 Safe, family-friendly trick or treating!
Stroll through the Somerset Historical Center along lantern lit paths, visit historic structures and talk to costumed interpreters. Try to find the famous Robber Lewis and collect treats!
Enjoy fresh-pressed Friendship Cider, yummy popcorn, and the festive ambiance of our wooded grounds.
Admission is $3 per child. Be sure to bring a non-perishable food item and an apple for the cider press. The more variety, the better the cider!