First Fridays at the Somerset Historical Center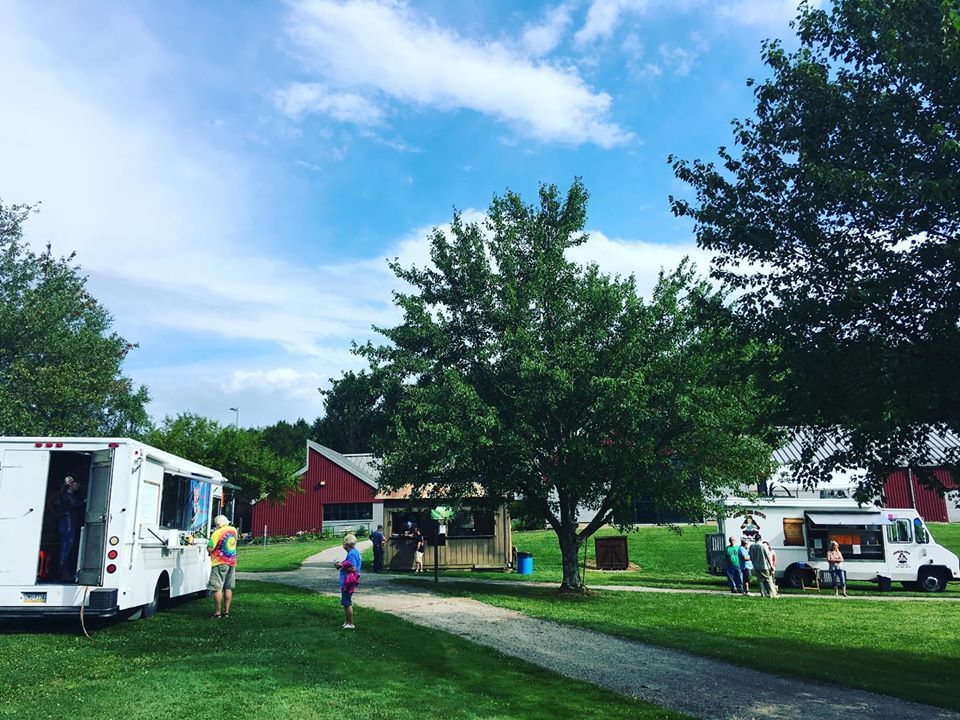 Join us on June 2 from 5:30p-8:30p a relaxing evening on the lawn with good local food and music. Some covered seating will be provided, but feel free to bring your own lawn chairs and picnic blankets. Parking is $5.00, but admission is Free. We will also have some family friendly games and tractor rides.
Musical entertainment provided by Frank Diana Acoustic
We are happy to host three food trucks to start the summer! Pappy D's BBQ, the Fat Squirrel, and Out of the Smoke
Scheduled for the first Friday of the summer months of June, July, and August, First Fridays are a relaxing evening filled with music and food from local vendors. First Fridays are sponsored by the Historical and Genealogical Society of Somerset County. Free admission with a parking fee, proceeds benefit the Historical and Genealogical Society of Somerset County.
About the Food
Menu for the Fat Squirrel
Peruvian Chicken Sandwich $8
Avocado, Peruvian Green Sauce & Red Onions
Spinach and Artichoke Grilled Cheese $10
With or without Chicken
Smashed Flat Burger $10
Our Smashed Double Cheeseburger on a Pita
Pepperoni Bread $3
Assorted Cookies $3
And More!