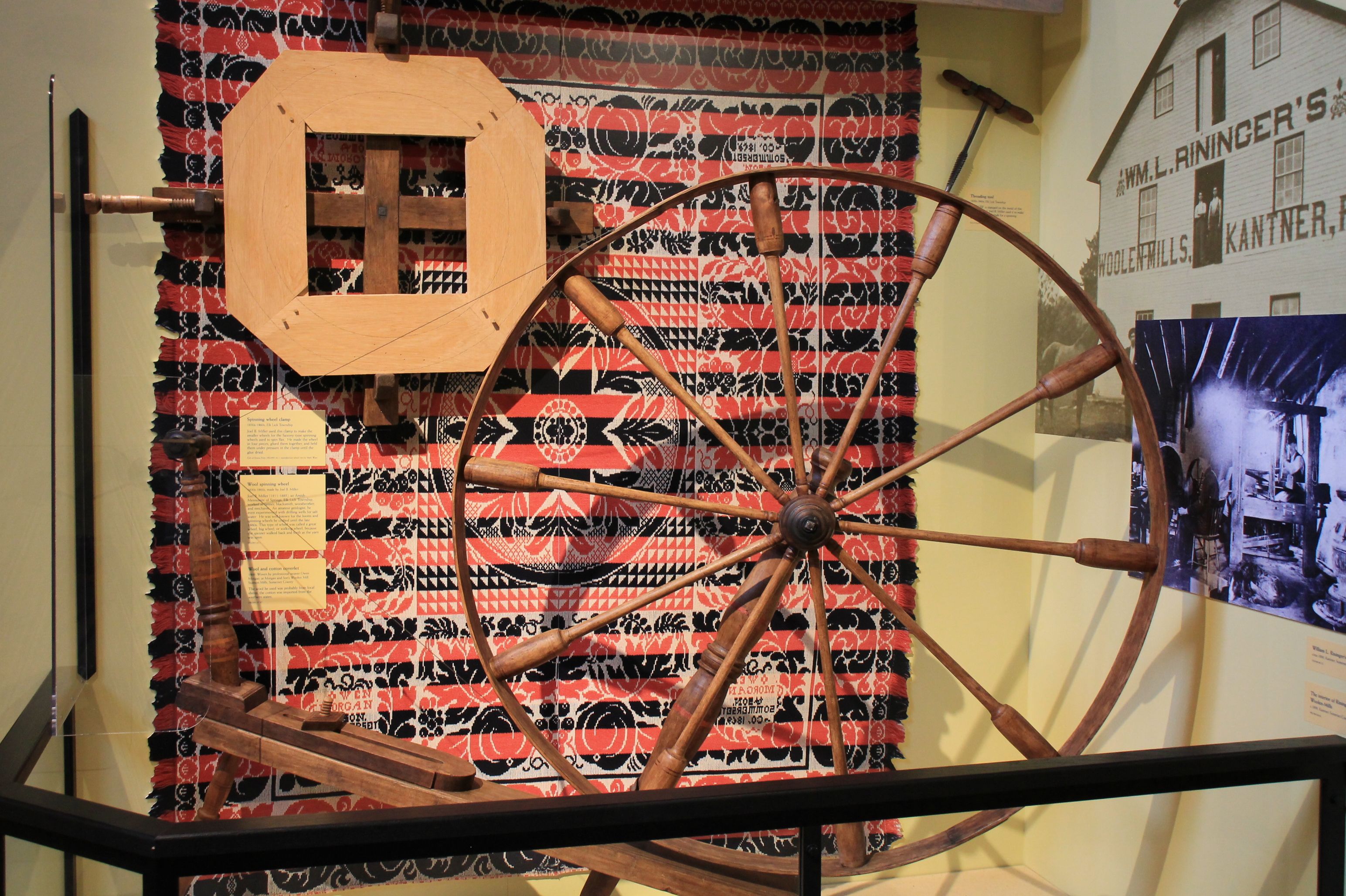 Laurel Arts and the Somerset Historical Center are partnering for a third year to present a wide variety of historical and contemporary fiber arts techniques and information to the public during a one-day event. This event, entitled Common Threads, will take place from 9:00 a.m. to 4:00 p.m. on Saturday, April 13th in the unique museum space of the Somerset Historical Center (10649 Somerset Pike, Somerset, PA 15501).
Over a dozen regional fiber artists will be demonstrating specific fiber arts techniques such as basketry, rug weaving, tapestry weaving, tatting, needle felting, embroidery, quilting, knitting, crocheting, spinning, rug hooking, lace-making, printmaking on fabric and much more! Artisans will also be selling their handmade products and providing hands-on activities to participants.
Special presentations will begin at 10 a.m. with Diane Kelly, owner of Firesong Studio in Bedford. She will discuss the juxtaposition between Fine Art and Fiber Art. She will also talk about her varied art and design background. Diane teaches weaving, spinning and knitting classes. She also writes for and has worked as a technical editor for Interweave Press, working on both Handwoven magazine and on various books. She lives on her farm near Bedford and raises purebred, Bluefaced Leicester sheep, trains working Border Collies, and operates her weaving studio/yarn shop among her other artistic pursuits.
The second presentation will begin at 2 p.m. Bonnie Resinski, who is a costume designer and an adjunct instructor in the Fine Arts department at St. Francis University, will present a one-woman fashion show entitled "Silhouettes," which showcases the shapes of women's clothing from the 1890-1990 and highlights the social, political, and economic influences which explain the fashion trends of the last hundred years.
Admission is $5.00 per person. Purchase tickets at the door or click here to register online. 
Event co-sponsor, PAEA, will offer Act 48 credits to teachers who attend the event.
Please contact Laurel Arts at 443-2433 if you would like more information on this amazing event.