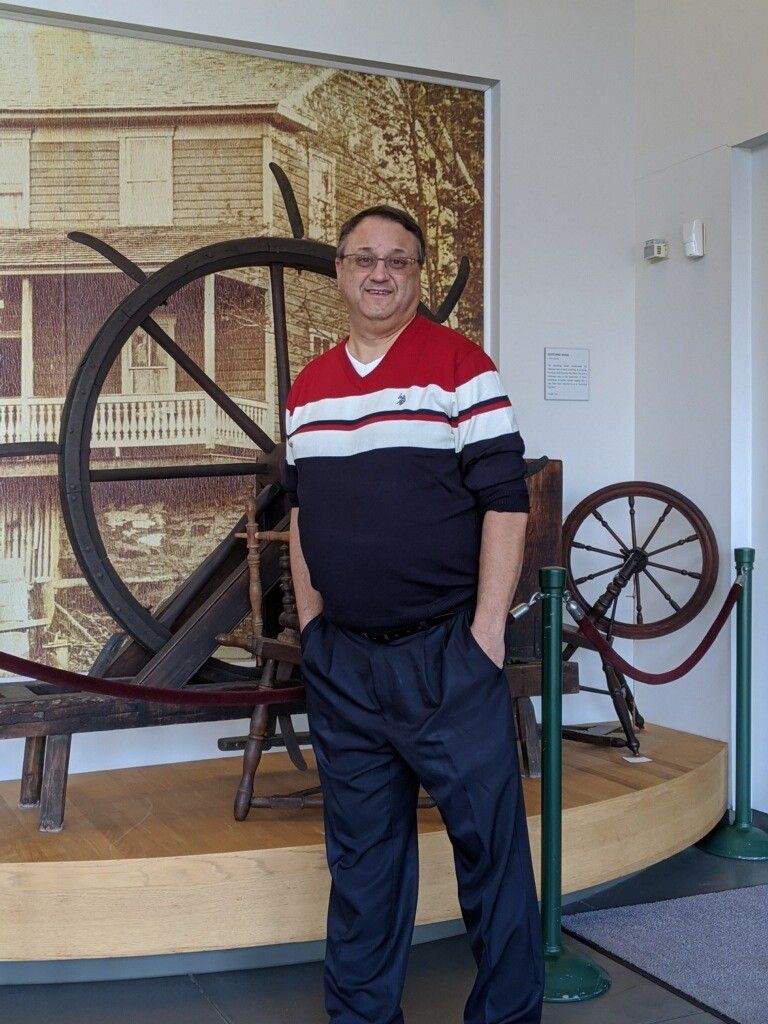 Volunteer of the Year
In recognition of National Volunteer Week, we want to say thank you to all of our dedicated volunteers. Your work is invaluable to the community now and for future generations.
Each year, the PHMC holds a Volunteer of the Year recognition for volunteers from each of the sites along the Trails of History. This year, our nominated volunteer was Chris Zanoni. Chris has been with the site for 27 years. An active board member for the Historical & Genealogical Society of Somerset County, he holds the office of Secretary and chairs the Education Committee. In the last year, he initiated "First Friday Food Trucks," which attracted 100-250 people each month to enjoy an evening of musical entertainment, dinner from one of the food trucks, and time to visit with friends. Chris selected and secured funding for a speaker series from the Heinz History Center that has become quite popular. He also developed an innovative escape room program based on a local historical figure, Harmon Husband (alias "Toscape Death"). "Toscape's Escape" has proven to be quite a challenge for those who have attempted the task. Overall attendance at these activities increased by 11% over the previous year. Chris engages his high school students to participate and volunteer in activities at the site, such as the annual Ethnic Traditions event where his students dress in formal attire and serve dinner to the 100 persons who attend.