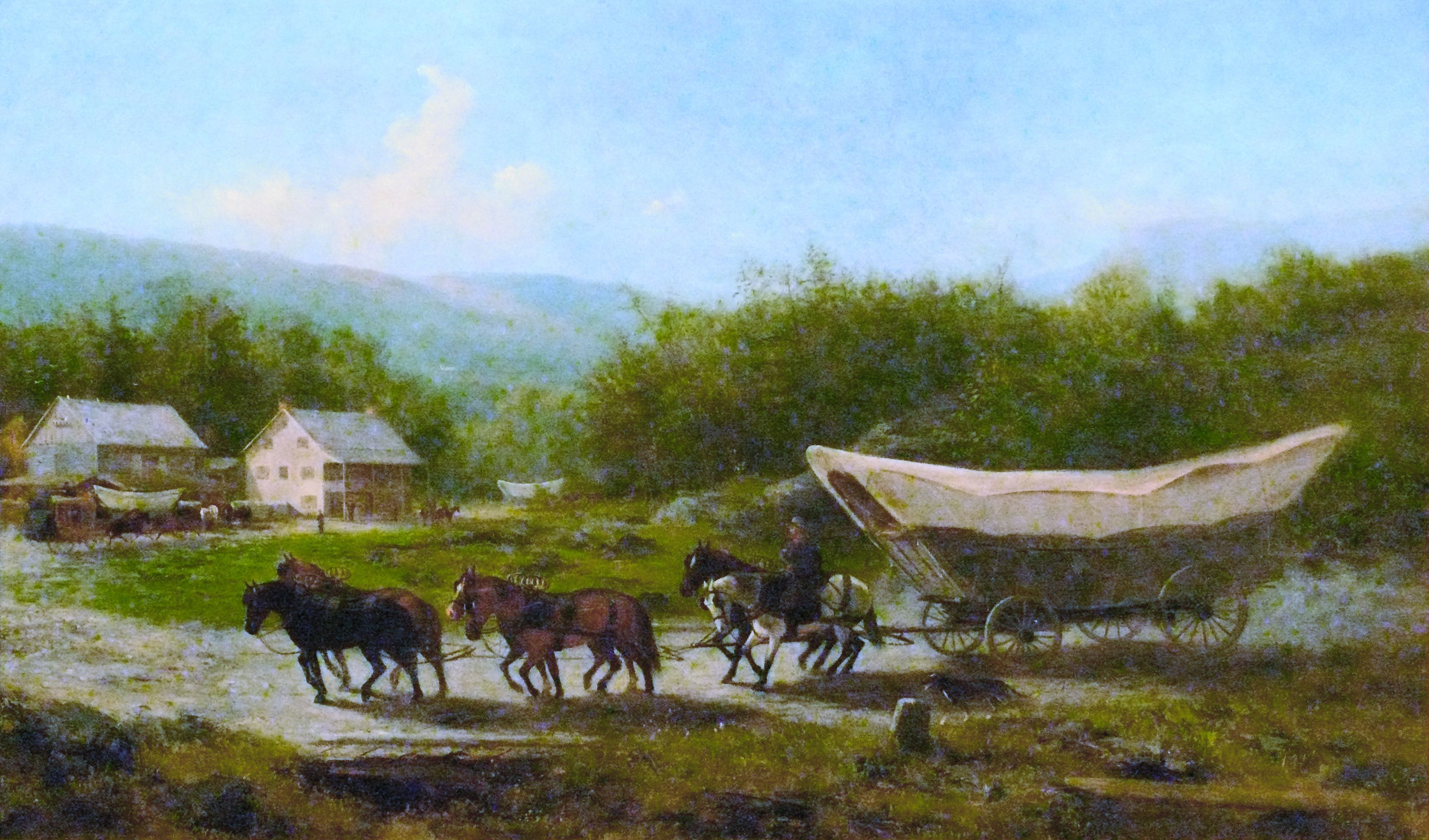 Cover photo: Conestoga Wagon by Newbold Hough Trotter, photograph Ad Meskens
How Much Do You Know About Conestoga Wagons?
The Conestoga Wagon holds a significant place in the history of Somerset County, Pennsylvania, and the United States. In fact, because Conestoga wagon drivers liked to "drive" from left side of their team it was natural for them to move to the right side of the road to pass wagons coming from the opposite direction. This is why we drive on the right side of the road from the left side of the car in the United States! Take the quiz below to test your knowledge about the Conestoga wagon and maybe learn some things you didn't know! Click "Submit" and "View Score" to see how you did!
Thank you for supporting the Historical & Genealogical Society of Somerset County!