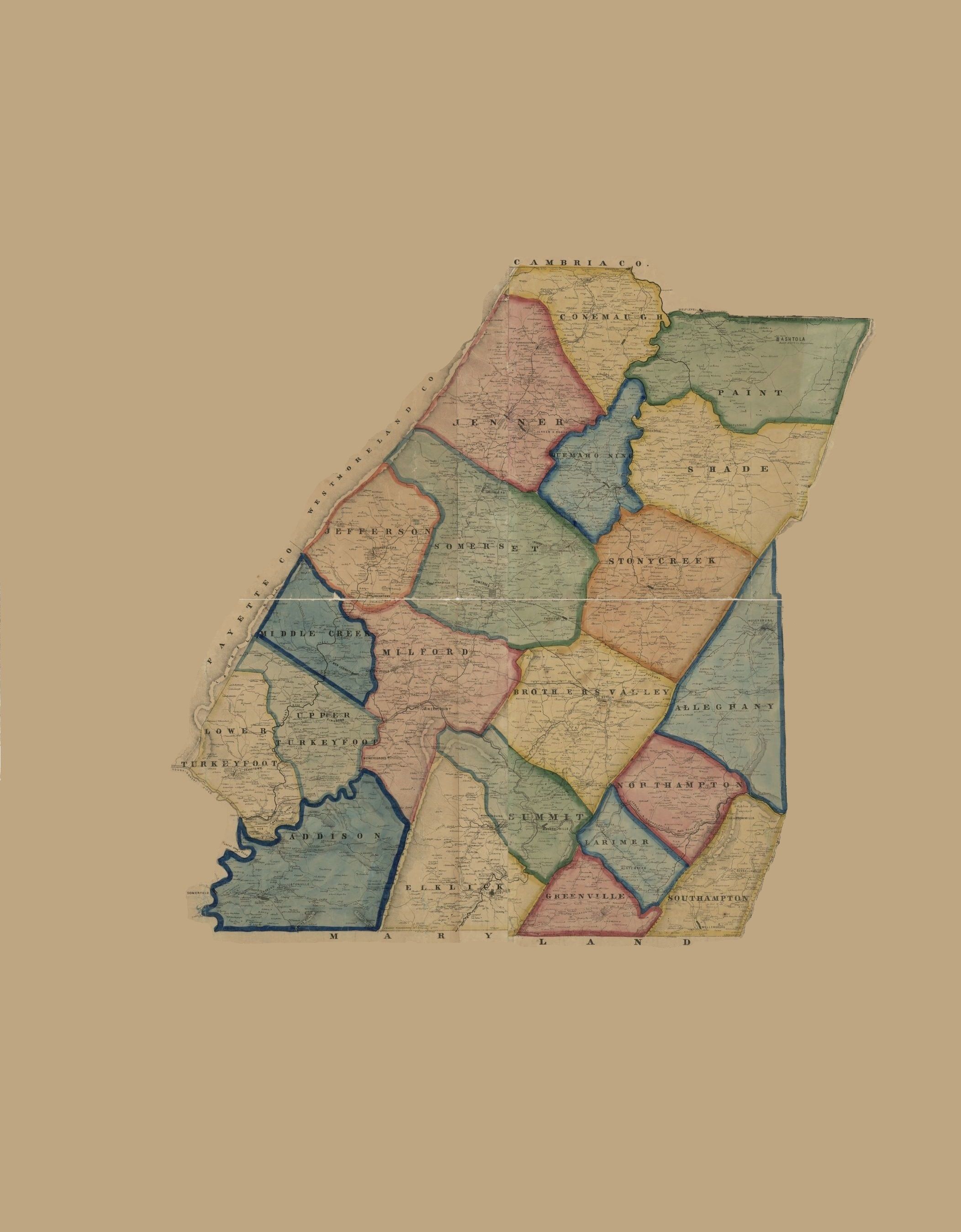 Somerset County Celebrates 225 Years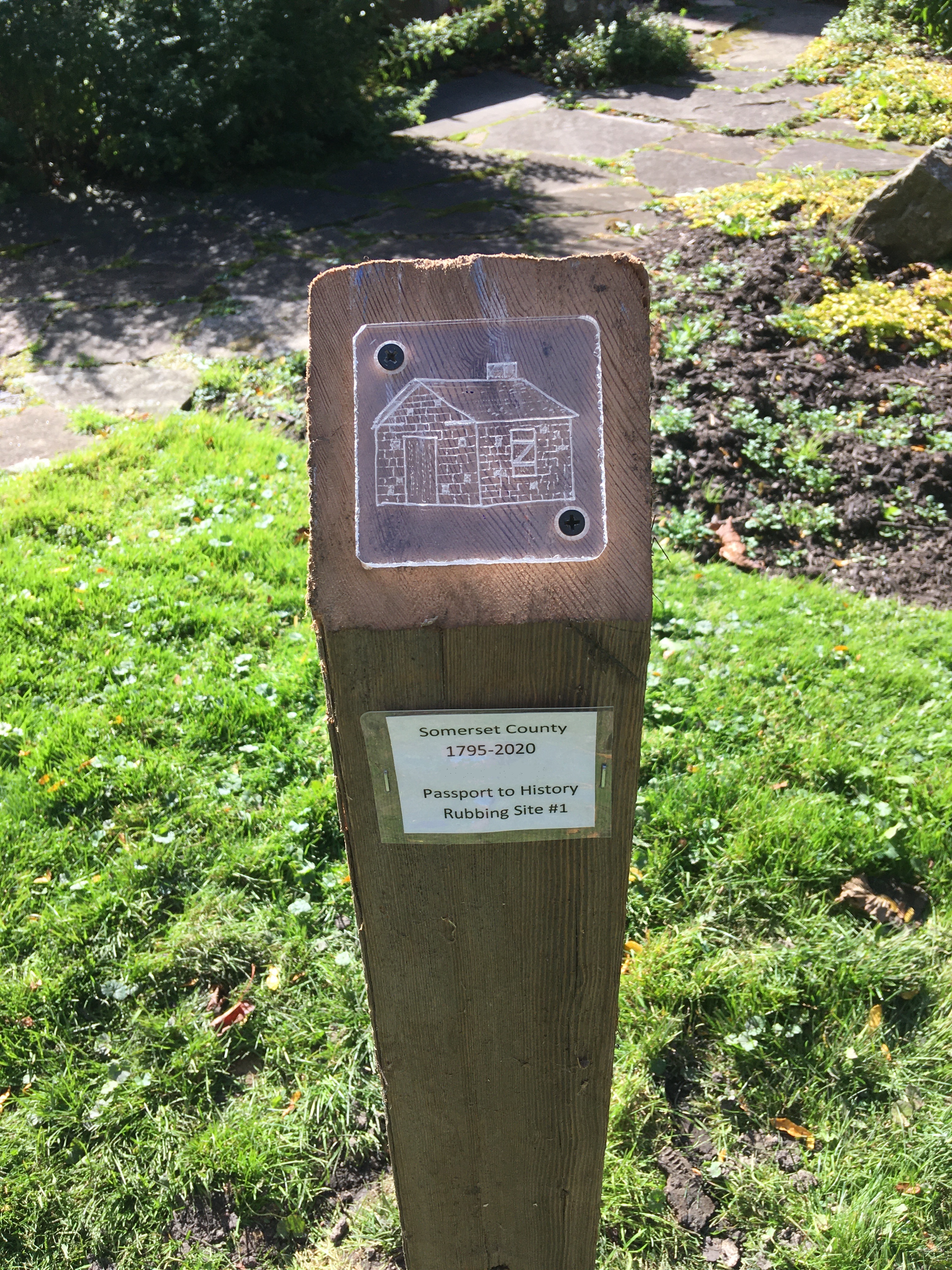 This year marks the 225th anniversary of Somerset County's official county formation. To celebrate this event, and in light of the Covid-19 pandemic, the 225th Anniversary Committee in cooperation with the Historical and Genealogical Society of Somerset County has put together a "Passport to History" featuring 20 sites around Somerset County, sponsored by the Somerset Trust Company. This activity will allow Somerset Countians to participate in celebrating our County's Quasquibicentennial in this time of social distancing and safety.
Fill your passport with rubbings from "rubbing posts" located at 20 sites throughout the County. You do not need to enter any buildings or have contact with anyone, making it an ideal activity in this difficult Covid-19 time. This is a great way to see Somerset County, learn about its history, and earn a commemorative keepsake. Home schools, students, and adults can all participate to earn laser-cut image of Somerset County.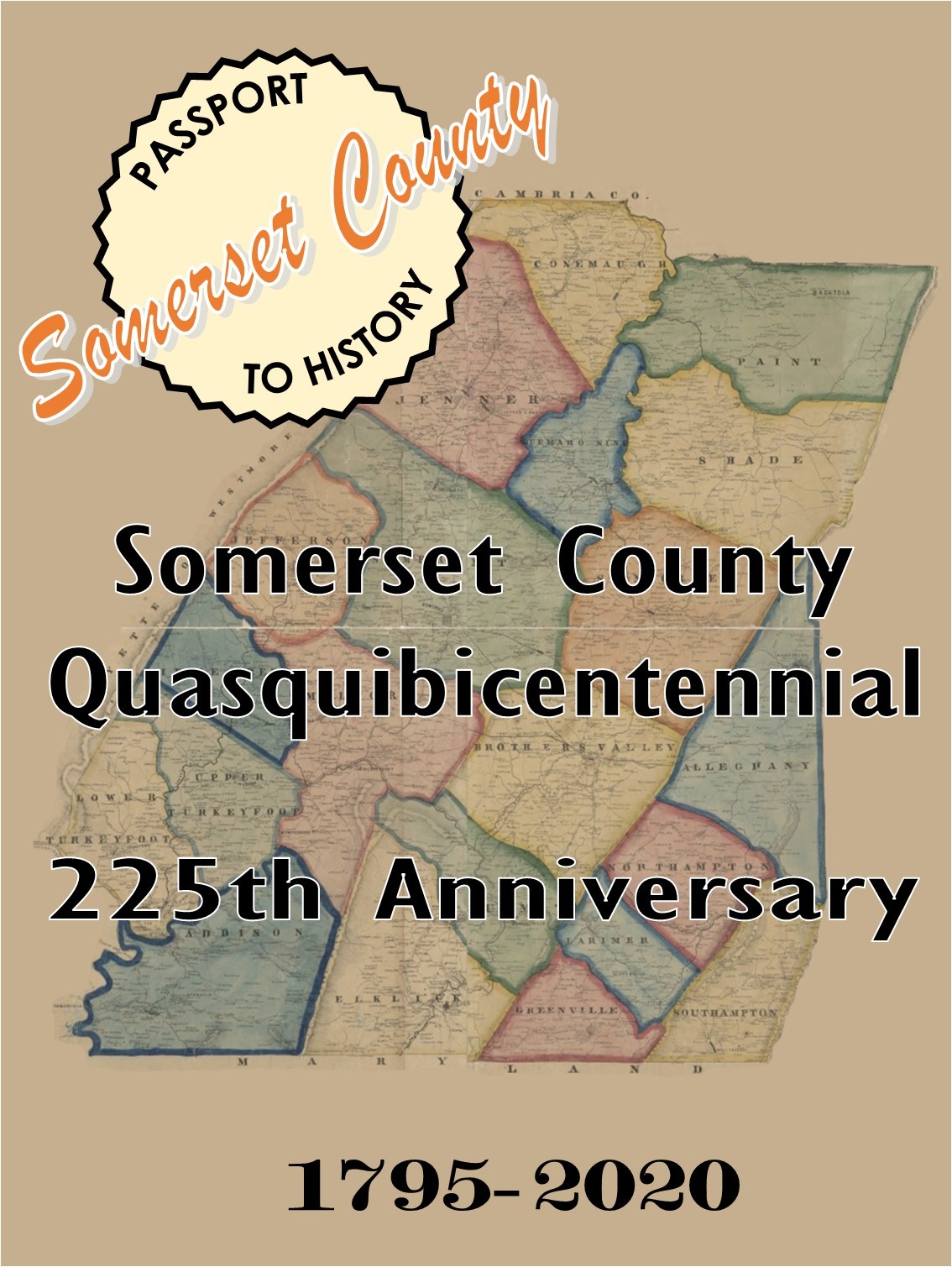 To participate, you will need an official passport booklet, a dark colored crayon, and a cloth to wipe dry the image on the rubbing post before laying their passport upon it. Pick up your official Passport at any Somerset County branch of Somerset Trust Company. Using the clues in the passport, identify the site within the town and then visit that site and find the nearby "Rubbing Post." Each site featured in the Passport has a blank square that can be laid on top of the raised image found on the rubbing post. Using the crayon, lightly rub over the plate capturing the image. Make sure the plate is totally dry before laying their passport on its surface.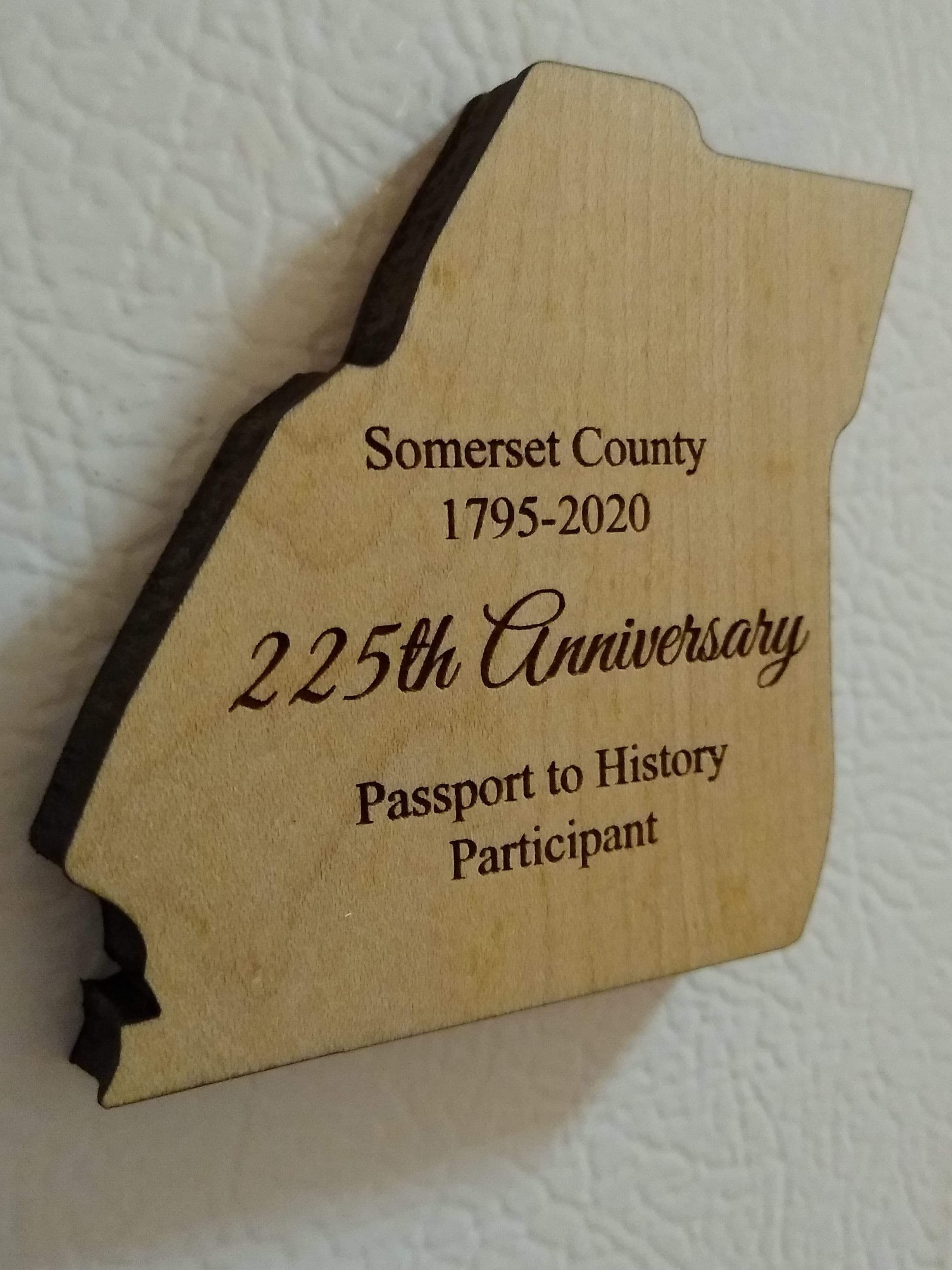 Collect 12 of the 20 images, take your passport to the Courthouse where the Sherriff's department deputies at the security station will validate the passport and give them their commemorative laser-cut wooden image/magnet of the county as a keepsake for their participation. Collect all twenty images, you get the keepsake and your name will be put into a drawing to win a variety of donated prizes. These prizes include a grand prize of $225.00 donated by the Somerset County elected officials and several additional donated prize packages. Deadline to have all 20 rubbings and be eligible for the grand prizes is Dec. 21, 2020.
Sponsored by Somerset Trust Company.