Union Cemetery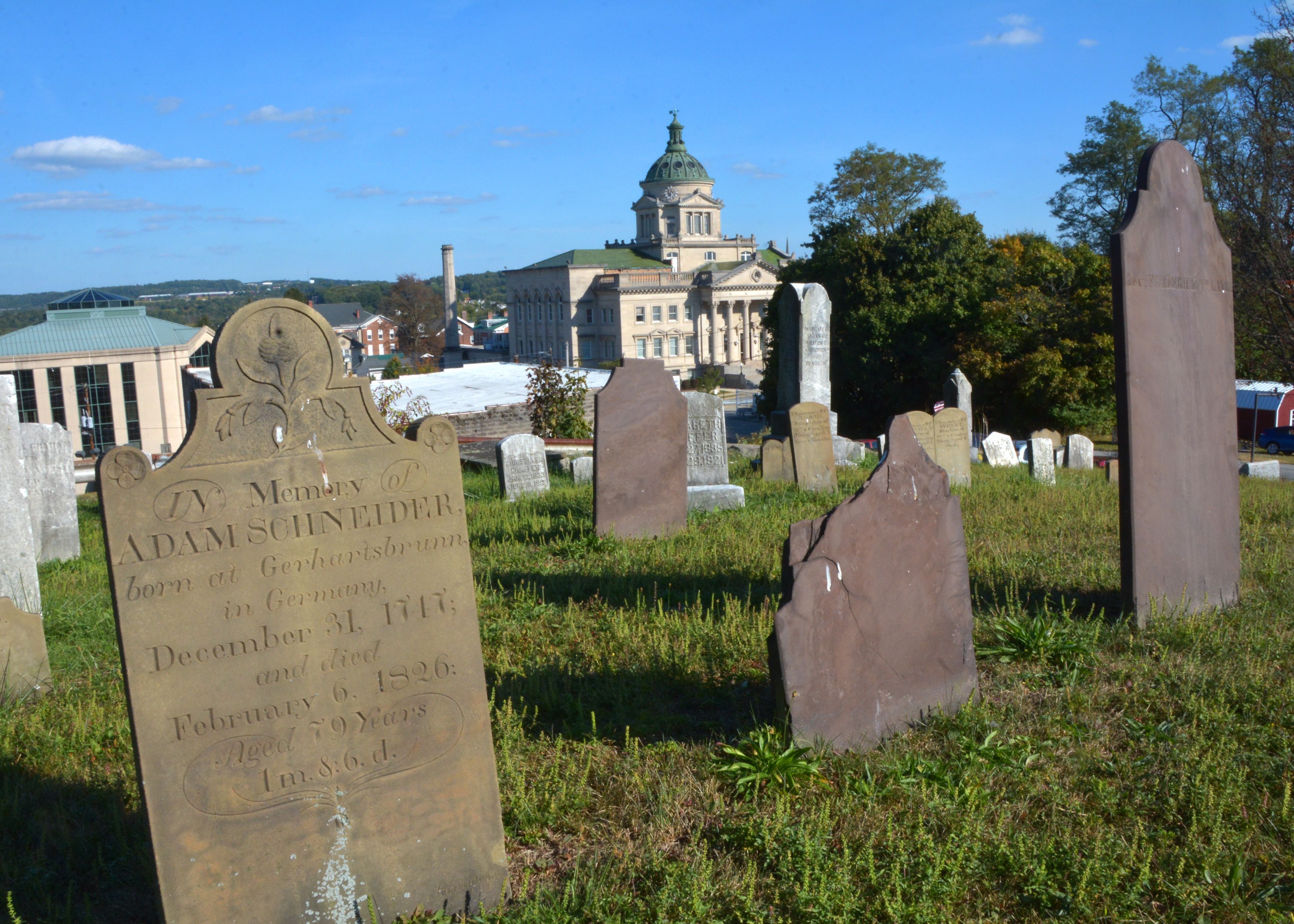 UNION CEMETERY
Address: North Edgewood Avenue and West Fairview Street
Built: 1795
Builder: Lutheran Church
Previously: Land owned by Ulrich Bruner
Owners: Union Cemetery Association
Extant: Yes
                Prior to the formation of Somerset County in 1795, what is now the town of Somerset was locally known as Brunerstown, though its namesake, Ulrich Bruner, preferred the name Milfordtown. The town was platted by Bruner and the other major land owner, Peter Ankeny, with the surveying done by Josiah Espy. In general, Bruner owned land north of Main Street and Ankeny south of it. In 1787, Bruner sold his interest to Adam Schneider, a merchant, who came to Somerset from Washington County, Maryland.
                After the formation of Somerset County in 1795, Schneider and Ankeny replatted the town and named it Somerset. Schneider and Ankeny both donated land for cemeteries, Schneider's being the Lutheran Cemetery and Ankeny's the Reformed Cemetery, though both were non-sectarian. Schneider also donated land for the site of a court house.
                The Lutheran congregation in Somerset was the third in what is now Somerset County, following those in Berlin and Friedens. The first church, a log structure, sat on the southeast corner of the cemetery and was first served by John M. Steck, a traveling pastor. The first permanent pastor was Frederick William Langa, who's headstone in Union Cemetery is still legible. The log church was used until about 1810 when a new structure was built on West Union Street. The cemetery was also the site of an early log school house located on the southwest corner.
                After years of neglect, the Union Cemetery Association was formed around 1904 to maintain the site.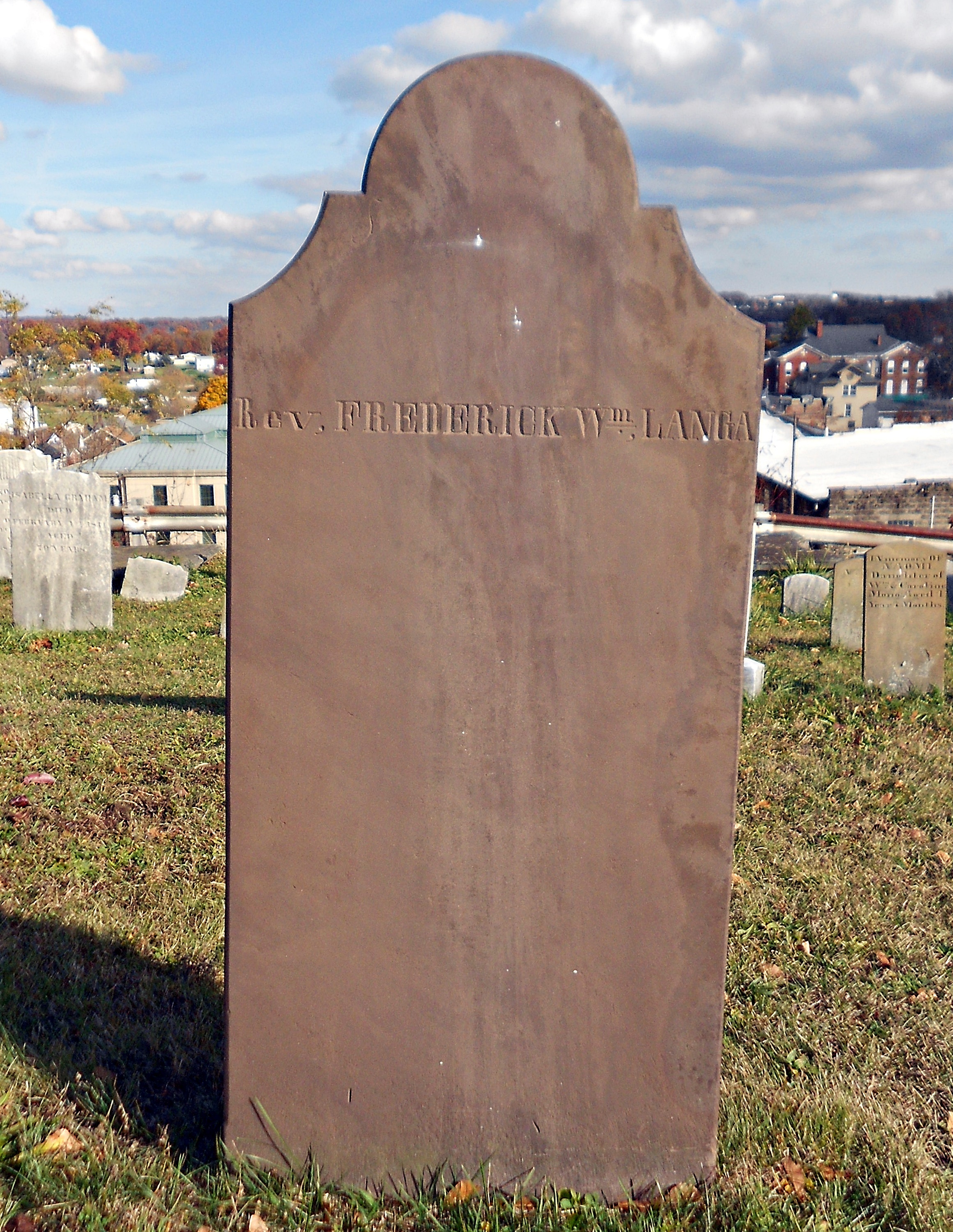 Some notable gravesites in Union Cemetery:
·         Adam Schneider, co-founder of Somerset
·         Frederick William Langa, first permanent Lutheran minister of Somerset
·         Robert Parson Cummins, civil war hero
·         Alexander Hamilton Coffroth, U.S. Senator
·         John Rufus Edie, U.S. Congressman
·         William Henry Koontz, U.S. Congressman
·         Andrew Jackson Ogle, U.S. Congressman
·         Charles Ogle, U.S. Congressman