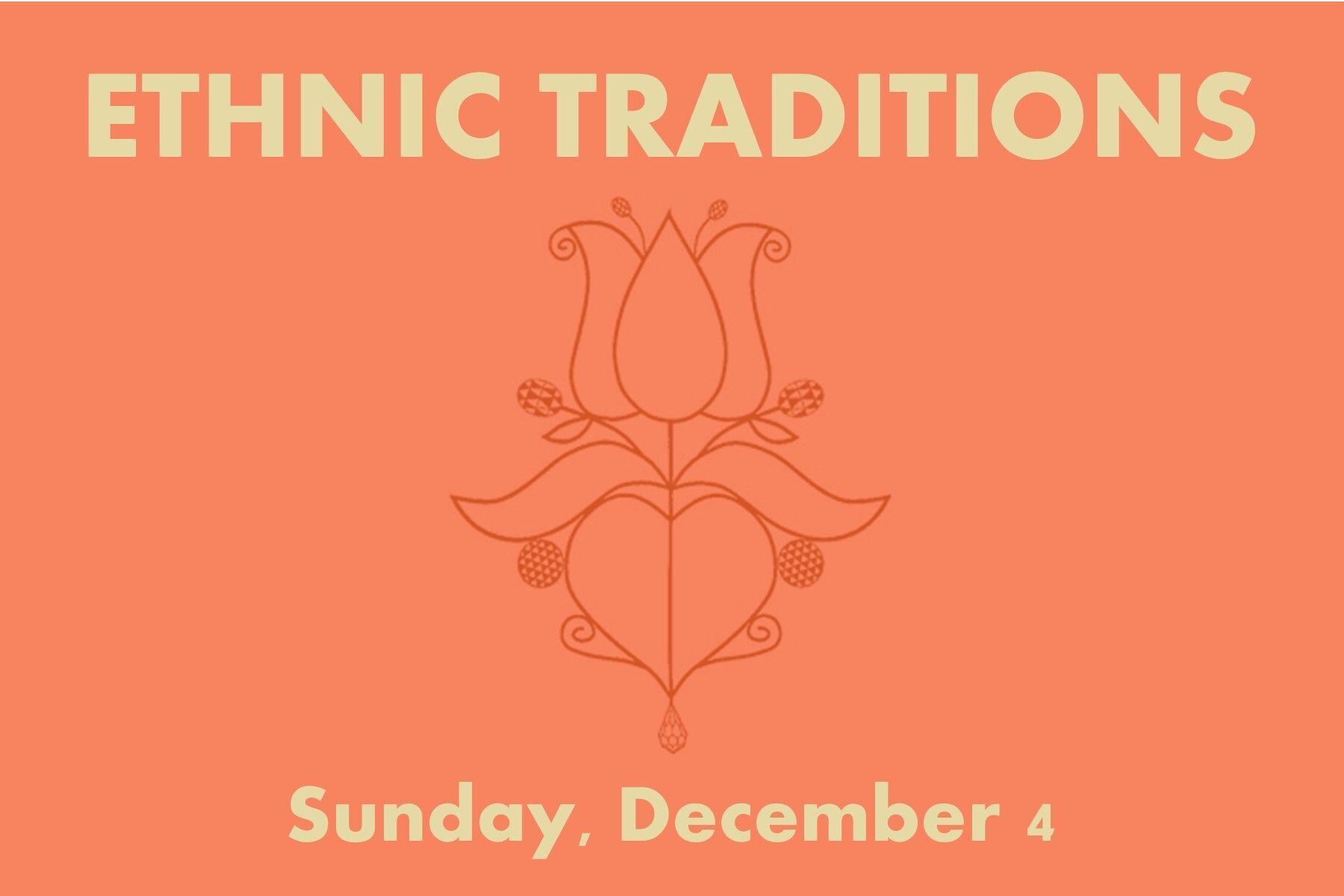 Join us for another Ethnic Traditions program, presented by the Historical and Genealogical Society of Somerset County and the Somerset Historical Center.
Each year, the Somerset Historical Center brings together local families from diverse cultural backgrounds for a tasting and discussion of their food, music, and traditions. This year the dinner features dishes from Indian, Swedish, and Chilean cuisine.
The dinner is Sunday, December 4 at 5:30pm at the Friedens Lutheran Church in Friedens, PA.
Ticket pricing:
Individual Ticket: $25.00
Table for 6: $135.00 (additional seats up to 8 total: $25.00 a piece)
This is a wonderful opportunity to share in food and fellowship with others who are interested in trying something new and learning about cultures other than our own. The gathering is friendly and casual, and questions are encouraged.
The Presenters
Dishes from India will be presented by Vikas Kumar. He will be serving Basmati rice (cooked with cashews, raisins, and ghee and flavored with cinnamon, cumin seeds, and cardamom), Butter paneer (Indian cottage cheese cooked with blended cashews, butter, onions, garlic, ginger, bay leaf, and tomatoes), and the Indian sweet Jalebi / Kheer.
Birgitta Nostring will present dishes from Sweden. She will be serving Swedish meatballs made of beef, pork, and veal; a cucumber salad with Swedish dressing , and a Swedish Almond Cake.
Nicolas Parra will present food from Chile. He will be serving Empanadas de Pino con Pebre and Mote con huesillos.
Intro music provided by High Strung.